The mascara is that trick that even those who prefer a soap and water look can not help it. Here's an interesting Handbook for use at the top this cosmetic so practical but effective.
Beauty speak, tricks and mostly mascara.
Even the girls soap and water never forgo a bit'of mascara, with little gaze becomes deep and it has a much less tired.
I tell you from experience. I would not make hardly ever. A little 'because when removing make-up and I see what I put on the face is the anxiety to me, a little' because having freckles try not to hide them with ceroni and company and a bit ', I admit, because I'm very lazy.
The mascara but I can not give up. Even in summer, I immediately feel ready in seconds.
Of course, the real problem comes from the fact that not being a mage of the make-up, I combine even disasters like this and I do not know if by karma or Murphy's Law, as soon as I put on mascara I have to sneeze, sporcandomi so the whole ' the lower arch of the eyebrows.
To remedy my lack of convenience I discovered a very useful manual for makeup with mascara excellently.
A set of guidelines to be printed in mind to be beautiful and perfect with very little.
Sometimes it takes just some small tricks that make it easier.
10- What mascara choose?!
It is important to choose the mascara that suits your needs.
It is not so much a matter of "quality", but different eyes and eyelashes.
A curling mascara is made up of resins and waxes that bend the lashes.
What does stretching nylon fibers (so watch out for those allergic) coating the eyelashes by increasing its length.
For example, this type of mascara is definitely not suitable for those who wear glasses, because they are too long eyelashes are likely to bump into the lens.
Again it is my personal experience that speaks.
In addition, the mascara brushes with large infoltiscono eyelashes, those closest are best suited for those who want to separate them and give greater definition.
9 – Leave the waterproof
Use waterproof mascara only when strictly necessary, as in the pool or in the summer.
Water-resistant formulas are very difficult to remove even with specialized cleansing.
We must therefore be careful to rubbing to dissolve the various resins.
8 – Use the eyelash curler
I know. It's a little 'impression seen so. But the eyelash curler opens her eyes and makes the most open eyes and extremely sexy.
Attention to its use, however:
the eyelash curler should be used before applying mascara, as this may otherwise incollarvisi and break your lashes.
Approaching the eyelash curler at the roots and hold for a few seconds. Repeat.
If the steel eyelash curler makes you a little 'fear of eyelash curler can find almost everywhere a bit' softer plastic…
7 – Eyelash bushy
Often thick eyelashes are obtained with the volumizing mascara.
I, however, make-up artist most famous recommended to use two different types of mascara.
Before the lengthening mascara and then the one that creates volume, with a zig zag movement that gives fullness of eyelashes.
Finally by a final blow with a vertical movement with only the tip of the mascara.
The eyelashes are infoltiscono and eyes will have a more elongated shape.
6 – Long eyelashes
The secret to long lashes is to move very quickly mascara.
First clean the brush with a tissue to remove excess, then brush the lashes at the root with a quick movement.
When everything is dry, repeat.
5 – lower lashes
The lower lashes should not forget to have an intense look.
The important thing is not to insist too much or you risk soiling their eyes.
Just to make up the lower lashes using only the tip of the brush and so very light.
4 – Colors
The black mascara is universal, but you can get super results with colored mascara.
Purple for those who have green eyes or blue , blue for those with dark them.
3 – draw them
For the drawn eyelashes passes the volumizing mascara 3 times with only the tip of Scavolino and then passes vertically, to join them.
It's a different method, but that is catching on.
2 – Farewell lumps
Say goodbye to lumps is simpler than you think.
Use a special brush for eyelashes and eyebrows: a pettinale side, the other brush the eyebrows.
Then goes on the side with the most tight-lipped about mascara to eliminate various lumps.
He is careful to close well your mascara. The lumps are created just for the air.
1 – Remove mascara
To remove the mascara the right operation is to use the specific make-up remover for eyes because most delicate.
This type of cleansing has in fact an oily formula that is very gentle compared to that of the aqueous and the mascara melts in less time.
The biphasic formulas are indicated instead for waterproof mascara or generally for heavy tricks.
Gallery
How To Apply Mascara Perfectly: Mascara Tips For Beginners

Source: www.betrendsetter.com
How to Apply Mascara Perfectly Step by Step Tutorial
Source: tipsntutorialpro.com
simply blush: how to apply mascara
Source: simplyblushlove.blogspot.com
How to Apply Mascara Perfectly With 8 Foolproof Techniques!
Source: stylenrich.com
How to Apply Mascara Perfectly With 8 Foolproof Techniques!
Source: stylenrich.com
16 Mind-Blowing Hacks How To Apply Mascara On Eyelashes …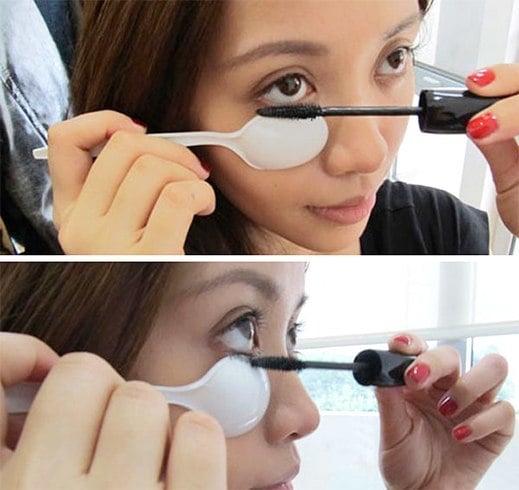 Source: www.fashionlady.in
Perfectly distressed and stained. How to
Source: indulgy.com
how to apply mascara properly
Source: www.merakilane.com
Mascara Tutorial Step by Step
Source: www.stylesglamour.com
Mascara Tutorial Step by Step
Source: www.stylesglamour.com
मस्कारा लगाने का तरीका, मस्कारा कैसे लगाएं, How to Apply …
Source: www.whatinindia.com
Mascara Tutorial Step by Step
Source: www.stylesglamour.com
How To Apply Mascara Perfectly Like professional For Party
Source: www.womennook.pk
Tips for Perfect Mascara Application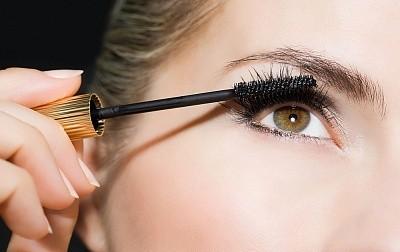 Source: beautyandmakeupmatters.com
Beauty How-To: Four Best Ways to Apply Mascara for Perfect …
Source: blogs.nordstrom.com
511 best images about Eye Makeup on Pinterest
Source: www.pinterest.com
HOW TO APPLY MASCARA PERFECTLY|| MULTIPURPOSE||
Source: www.youtube.com
How To Apply Makeup Perfectly
Source: www.pinterest.com
Mascara Tutorial Step by Step
Source: www.stylesglamour.com
The BEST Way To Apply Mascara
Source: www.makeuphairstylesweb.com